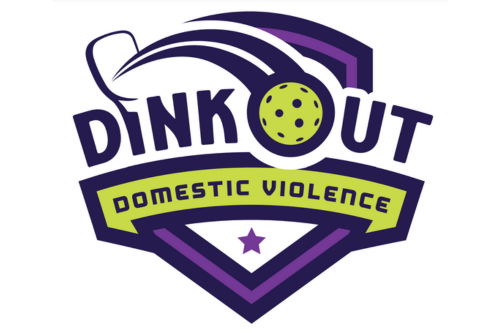 July 8 & 9, 2023
---
Community Sports and Wellness Center
395 S. Heritage Way, Pendleton, IN 46064
Saturday—Men's & Women's Doubles
Sunday—Mixed Doubles
Dink Out Domestic Violence is our inaugural pickleball fundraiser tournament. It will be held July 8 & 9 at Community Sports and Wellness Center in Pendleton. Saturday will host men's and women's doubles. Sunday will be mixed doubles. We hope you will participate and support our mission to eradicate domestic and sexual violence!
The event will support our wide array of services for survivors, including emergency housing, long-term housing, non-residential services, case management, children's programming, etc. Alternatives Inc. also provides prevention programming and community awareness and education. Our crisis hotline is available 24/7—advocates can provide over-the-phone safety planning, crisis response, and support.
Please consider participating in the event. Registration is now live on Pickleball Brackets. If you are interested in sponsoring the event, find out more here: paper form or online form. If you are interested in volunteering some of your time either day to help the event run smoothly, please contact Ashley Waterbury-Carpenter at awcarpenter@alternativesdv.org. Please contact her with any questions about the event.