The children's services offered by Alternatives include:
Robbie's Room - an in-shelter weekday preschool program offering case management; children's support and educational groups; parenting services; individual advocacy and support; and recreational opportunities. The preschool center is named in memory of Robbie, a two-year old child who spent a portion of his short life calling Alternatives' shelter his home. Robbie's mother came to Alternatives several times in 1990 and 1991 to escape her abusive husband. She planned to leave him permanently; unfortunately, she was not able to escape before Robbie and his sister died at the hands of their drunken father in 1991. In class during Robbie's last stay at the shelter, he created a painting the teacher helped him sign. A few months later Robbie was dead. We believe Robbie's painting was left to remind us, not only of his suffering, but the suffering of all the children living in homes shattered by domestic violence. Robbie's life was short in years, but long in purpose.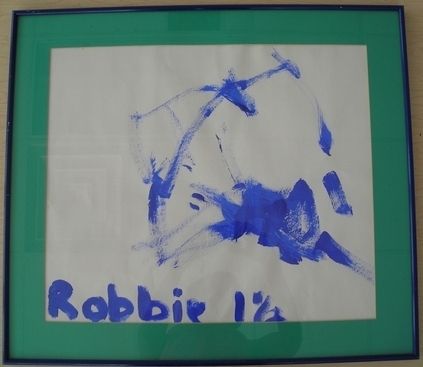 Kid Connection - an after-school and weekday summer program for school aged children in partnership with Anderson Community Schools. The comprehensive services provided for children residing within Alternatives include: case management; educational groups; school advocacy; tutoring; substance abuse prevention; parenting services; individual advocacy and support; and recreation opportunities. Programming is aimed at increasing children's school performance; expanding community connections for children and their families; enriching children's self-esteem, basic life skills, and decision-making capabilities; improvement of children's health and nutrition; and building healthy relationship skills. Case management services are provided to the entire family to strengthen their effort to become and remain self-sufficient.